Make Money in the Golf Niche, It's Hot!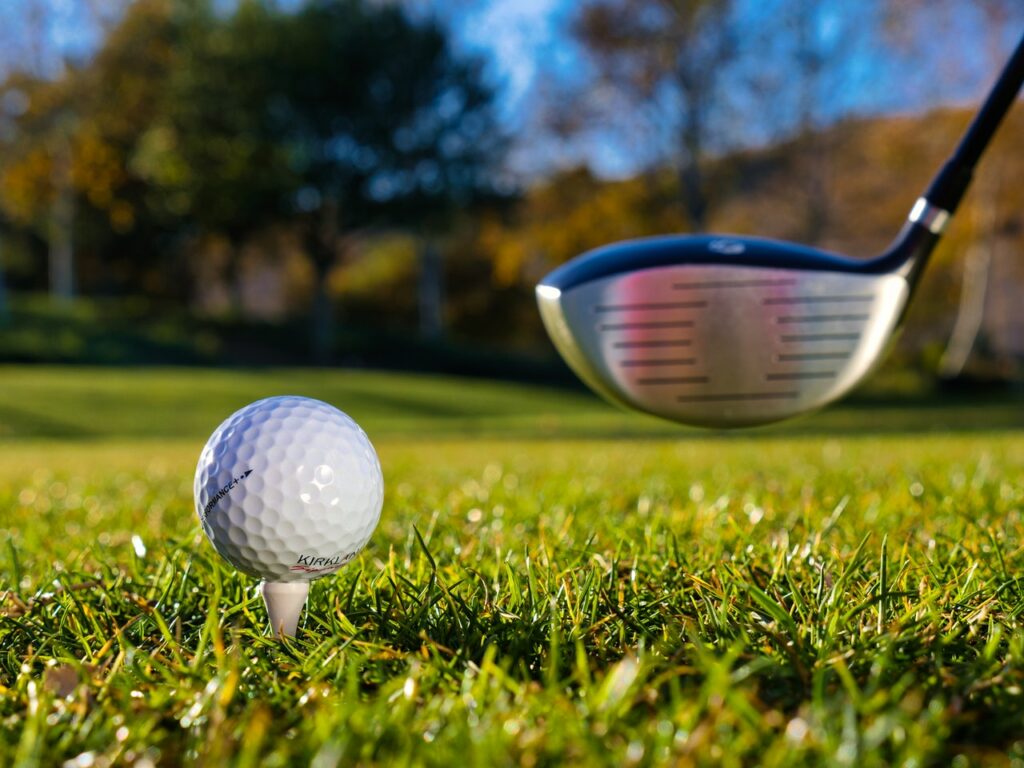 There are plenty of ways to make money in the gold niche! It's a hot topic and it ticks all the boxes for savvy business owners who want to pick an evergreen niche. Golfing is a sport and hobby of passion, and one that people spend a ton of money on. Today we talk about ways to make money in the golf niche, so you can tap into this billion dollar market and enjoy a piece of the pie too!
When you embark on a work at home career, your ultimate goal is to pursue a business that gives you the biggest return on your investment of time and effort. Let's talk about what to promote and ways to make money from home or anywhere with the golf niche.
Multiple Ways to Make Money in the Golfing Niche
One of the best ways to make money online is to start a affiliate blog that allows you to promote and cross market lots a products. Golf is one such niche that allows for lots of ways to make money. It has endless physical products as well as the many training manuals you can promote.
Start a Blog About Golf
There are endless ways to make money with the golf niche. In a blog you can write about fitness, mindset,  diet, golf injuries, travel and gold not to mention the endless list of golf prd\oducts in this evergreen niche.
Start a Blog in These Easy Steps <<
There are lots of great niches. But golf is one in particular with every element of unlimited profit potential. It has digital courses as well as tangible products for buyers. And if you ever met a golfer you'll know that they spend a ton of money. People in this niche are rabid about improving their game and they enjoy many of the luxuries connected to golf.
The Golf Niche Demographic is Profitable
Another of the ways to make money in the golf niche is to build a list. From kids to adults and everyone in between people spend a ton of money on golf products. Grow a loyal list of subscriber and customers and you can reach out to your customers. This way you can tell them about a new product or anything that will help to improve their game.
Beginners to Expert Golfers
There are many people picking up golf as a sport. So as a niche marketer, you can target golfing for kids through seniors.
Another benefit to this sport is that it's big among both men and women. More women are playing today than in previous years. And it a wonderful couples sport. Many couples hit the links as a way to spend quality time together outside of the house.
Once you have your blog running, one thing you'll notice is that you have followers with a wide range of skills and requirements. Some will be brand new to the game.
Others will be very advanced, maybe even pro level. And all levels coming to your blog for insight on the latest gadgets. And they'll look for tips they can use to hone their skills. This is a sport that has all sorts of books written about it and videos made to teach you the rules, etiquette, and strategy you need to lead your audience.
Affiliate Marketing Make Money in the Golf Niche
Make money in the golf niche as an affiliate marketer. Affiliate marketers make income promoting all types of products. Start a blog that shares tips and info about golf gear, clothes, and more. There are lots of ways to make money in the golf niche.
When you start gauging the cost of everything related to golf, you'll see that it caters to people on a shoestring budget all the way to those who want to spare no expense. You can tap into both of those, or target one or the other.
For people on a budget, the types of things you'll be recommending will be a bit different. They'll need beginner level golf clubs and bags as well as clothing – not top of the line.
They'll probably forego the expensive golf gadgets like a GPS range finder for their game, and instead go with a little pocket monocular tool so they have something that still helps them estimate distance.
Instead of renting a cart every time they play, they might be interested in a cheap, foldable walking push cart. So this is a perk for you as a marketer, because those who can afford to rent a cart won't need to buy anything from you for that – but the ones on a budget will.
Golf Training Equipment
Golf training equipment is popular among golfers who are on a budget as well as those with money to spare. Many budget-minded golfers can't afford to invest in personal golf training with a coach, so being able to buy a tool that helps them improve their game on their own is a relief.
Of course, golfers typically have money to spend on the game, so you may want to go after those buyers who don't purchase products based on financial limitations. They buy everything they need that will help them shave points off their game and enjoy their day out.
When you enter the golfe niche you will see that there are lots of tangible products to review and promote a budget and baller level option. Take putters, for instance. Someone who is watching every penny might be interested in the GoSports Classic Golf Putter, which is typically about $25.
But someone who wants the best, regardless of cost, would be more inclined to take a look at the Odyssey Golf 2021 White Hot OG Putter, which would cost over $200. And of course, there are putters higher and lower than that as well as everything in between.
When you start blogging about the products, you may want to specifically have recommendations for three levels of purchases – budget-friendly, average, and top-of-the-line.
Golfing Provides Numerous Money Making Opportunities
With every niche, marketers like to do two things: talk about the problems people are having, and present solutions. With golf, there are all kinds of problems-solutions you can latch onto.
Taps into the Golf – Fitness Niche
The first is fitness. Golf is a great way for people of any age, gender and fitness level to get more active. It's gentle enough for people who have joint pain to get involved with, unless things such as running.
Whenever someone begins golfing, if they're walking the course as opposed to riding a cart, they might be walking up to 5 miles per game. This is a great way to get their 10,000 steps in for the day (the recommended minimum number of steps).
Even if the golfer is riding a cart for the entire 18 hole game, they're still doing lots of walking up. Whether walking the green or swinging a club they are doing more than if they stayed home all day.
Stress Relief
Golf is also a very stress-relieving sport. Of course, some golfers will tell you different if they happen to hit a ball into a hazard such as a sand trap or water. But overall, being outdoors in the fresh air, walking along a beautiful green course is a great way to reduce stress levels.
Golf Injuries to Make Money
Golf is the kind of sport where you don't need a team, so people are always joining other groups, introducing themselves, and enjoying their day together. Along the way, they might stop off in the clubhouse after the first nine to eat lunch together and forget about all the stress going on in their lives.
The physical exercise will release endorphins as they play, so this is a sport where they get an all-day surge of feel-good hormones that help diminish the stress hormones that previously surged through their body.
In this day and age, there's another important component of why golf is a sport growing in popularity. It's safer during the pandemic. People are outdoors, social distancing is easy – and you're not sharing equipment.
Besides that, it gives people who have been cooped up the chance to get outside and enjoy the fresh air and nature aspect that golf courses have to offer. Plus, the indoor component of golf, which we'll talk about in the next section, allows people to enjoy the sport even during lockdowns or limited outings.
Profit Potential of the Golf Niche Is Massive
If money is the bottom line, the possibilities are endless promoting the golf niche as an affiliate marketer.
Digital and Tangible Golf Items
There is digital and tangible money making opportunities.
And beside buying beginner golfers buying new, people are always replacing their current golf gear. It's a game where people like ot level up and they pay to do so.
As their income expands, they'll level up in clubs, replacing cheap sets with more expensive ones. A single TaylorMade Driver can cost over $600, so your commission potential is huge.
Besides the basic golf gear of clubs and bags, there are tons of accessories people will buy when they pick up the game. Golf gloves, divot repair tools, club cleaners, ball markers, tees, golf balls, stroke counters, and more are all items golfers need (sometimes repeatedly).
You can promote things they can take out on the course as well as  items that reside at their home.
That includes golf items things like:
indoor golf training equipment
light balls and nets
putting greens
golf swing analyzing equipment
or garage golf equipment organizers.
Golf Clothes
Let's not forget that the game of golf also has a fashion all its own. There are specific golf clothes worn by players in this sport.
golf pants
Tanks, skorts
stylish shirts along
visors and hats
gloves
Golf shoes
How to Golf Niche
Now when it comes to golfing, it's not just a tangible commission niche. Golfers are strategic. This is a very mental game – not just physical – so they want to ensure they have the skills they need to lower their score and improve their handicap over time.
Promote Your Own Products (Another Cool Idea)
You don't have to be a golfer to create or promote courses and eBooks that teach golfers strategic elements of their game. This might be a course all about improving their short game on the green.
Or, it could be a course that covers all aspects of golf for beginners that teaches them the rules such as etiquette or how to stay fit between games.
Blog About Mindset Courses for Golf
There are mindset courses for things like not letting a bad hole get to you and throw your entire round off. Or being able to handle the pressure when all eyes are on you on the tee box and you feel paralyzed by intimidation.
Better Golf Training
You'll also find courses that teach the many betting games for golfers. It's not just about who can come in with the lowest score. There are games like Skins or Wolf where bets are made and game play is enhanced to make it more interesting.
Promote Golf Tourism and Retirement
Golf extends beyond playing local. It is so well loved that some people plan their vacations and even their retirement around it. Some people travel all around the world to play on the finest golf courses. And they may plan every detail around access to the golf course.
So if you want to add on extra earnings, why not incorporate travel and golf into a blog. Some affiliate marketers and bloggers enjoy lots of perks like travel, and earn a commision to do so.  You could earn commissions on their resort, rentals and travel plans.
If you want to become fully invested in this niche, you might even dive into retirement. Or real estate based around the golf niche.
Make Money in the Travel and Golf Niche
Many give up travel outside those gates and instead opt for golf cart access to their smaller world. Golfers enjoy dining at the clubhouse, attending events and more. This is a niche where both the newcomer and yourself can grow together. From basic knowledge to someone who is fully immersed in the topic.
Golf is one of those rare dual niche topics that cater to almost everyone – age-wise, genders, finances, regional locations, skillset and more. Once you begin leading people in this niche, you'll be able to pinpoint their most pressing concerns and cater to their needs on your site.
Concluding Ways to Make Money in the Golf Niche
As you can see there a lots of ways to make a lot of money in the golf niche! Oh and did I mention it's evergreen. Yes I did and I love anything that is evergreen. After who doesn't want to to pick a niche that can make endless income. Besides all of the money making opportunities this evergreen niche has no sign of slowing down!