Online Success Tips to Avoid!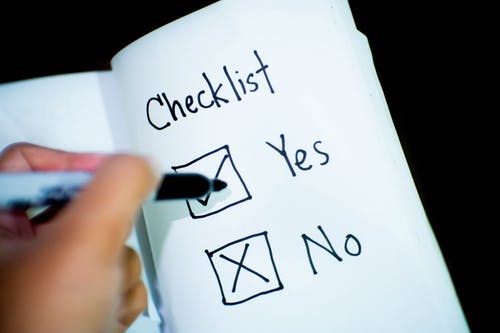 If you're starting an online business then here are 5 things to avoid for success!
Work from home, earn money from anywhere and on your own time is a reality for many people who have an online business. But, like any good businesses there are pitfalls to avoid ensuring your dream business is one that is successful.
In this article we cover 5 things to avoid so you can start making money online the right way!
What to Avoid When Starting an Online Business
1. Avoid Shiny Object Syndrome
One of the biggest pitfalls in online marketing is buying into endless products and services. Instead of buying every shiny new object such as tools and courses it is important to get only what you need so you can create a business so you can work from anywhere!
Instead of jumping from one product to another find one path and follow it. Whether you chose dropshipping, blogging or affiliate marketing, etc pick one, immerse yourself and master it.
2. Don't Fall for the Online Hype
When you're starting online it is easy to fall for the online hype. There are so many promises that are grandiose and will not only keep you spending instead of making money but the hype will leave you disappointed.
If you see any such thing like hyped up claims like make $345.27 a minute without any work on your part the run. Just as the saying goes if it's too good to be true it is. Or at least until you learn how to make money the right way.
The truth is almost all of these products are complete garbage. And these scams are merely designed to separate you with your hard earned money.
So instead of getting caught up and trusting, it is important to look for legitimate courses that teach people how to make money online. Such courses teach people all of the steps so if and when you break away you will have all of the skills to stand on your own feet.
Joining the best make money online course will teach you to make money ethically, and the best often offer a FREE membership so you can see what's it's all about. You may event want to check out the WA Review Here.
3. Get Rid of Spam and Manage Your Email Lists
Once you get started online it is natural to sig up for information. However, if you want to focus on your money making business it is important to get rid of spam and junk mail.
By diligently managing your email lists and deleting all spam you will get rid of the temptation for useless information and stuff that can lead to shiny object syndrome.
Spend 10 minutes daily, weeding and unsubscribing to emails. This will help keep you on track to starting and growing your online business.
4. Monetize Your Business
Let's be honest the goal of having a business is to make extra money.If you are not making money with your online business then it is a hobby. There is nothing wrong with hobbies, in fact they are wonderful but it's important to differentiate.
The great thing is that you can take something you enjoy such as a hobby and make money with it. There are thousands of blogs created by people doing something they love while making money at the same time.
So if you start a blog or any business online and you don't make at least a little money there are 2 common reasons. Which is not knowing exactly how to monetize your business or having negative beliefs around money. The good news is you can overcome either obstacles.
The best training will teach you all the ways to make money with your business. And, if it's about beliefs there are excellent courses to help you think differently and attract money.
5. Buy Only the Tools You Need
Finally, only buy what you really need to use. If you choose the best keyword tool learn to use it and grow your online business, autoresponder, the same.
Buying products or tools for the ?future? or because ?it looks better? will quickly be outdated taking up space on your computer. There are only a few main tools that you will need to grow your business. You can find them individually or all in one platform that updates everything you need.
Starting an Online Business In Conclusion
By steering clear of these 5 pitfalls you'll have an advantage as you build your business online. The best online training will provide training, the right tools and support keeping you focused on starting an online business.
You might like to check out – Training, Tools and Support All in One Place (Free Membership) Want to learn more about the Best Online Training? Read the Wealthy Affiliate Review the Best Course to Make Money Online