Blogging Basics for Working Remotely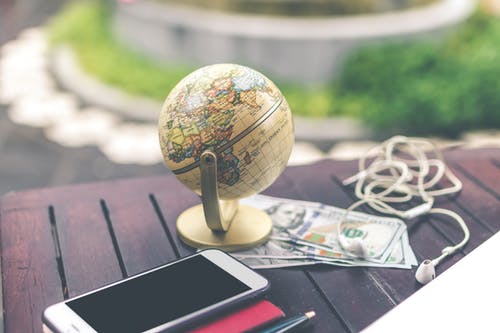 If you dream of working from anywhere there are lots of opportunities! Affiliate marketing, freelancing and dropshipping to name a few. In addition there are plenty of other in demand services to offer online, where you can turn a profit with a blog. With this said the first thing you need is to start a blog. So today we cover blog basics to start a blogging to work remotely or anywhere. It is the most fundamental tool you can use to leverage for profit. So, today we talk about blogging basics to to kick start your business today! Whether you are growing a list, promoting products, making commission as an affiliate marketer or monetizing traffic with adsense, a blog is crucial for a remote online business.
Want to Get Started Fast! 3 Things to Get
Set up a WordPress Blog
Why You Need a Blog – the Home for Your Online Business
Most Internet marketers consider their blog their "home on the 'net." And while others foolishly put all of their eggs in one basket like platforms that they have little to no control over. Smart business owners create a blog. This way they can take solace that if they're ever unfairly banned, (which happens) they they will still keep control of their business!
Who Is Blogging For?
Blogging is for anyone who wants to work remotely; across the world or working from home. It's a strategy that anyone can use effectively. Starting a blog is ideal for people of all ages. There are thousands of 'work at homers', digital nomads creating an online business for ultimate freedom.
Online businesses such as affiliate marketing, freelancing, seo consultants, artists, hobbyist, you name it, there are thousands of niches to enter!
Blogs are not just a tool for "mommy bloggers". While that's a popular term, it less than adequately reflects the true demographic of people using blogging to build a freedom base business.
Today you will find retiree's taking courses online, and they no longer feel they lack necessary skills. And many are showcasing their skills online. taking courses online. People of all ages are creating and growing successful businesses. They use their blog to share skills, or they may monetize their blog with affiliate products, such as the hundreds of thousand of products on Amazon. And today blogs nowadays are easy to create even for those with little or no technical prowess.
Even kids and teens are setting up blogs as a means to journal online, share with others and make money as young entrepreneurs. There are thousands of blogs replacing newspapers, magazine and how we shop ad gain knowledge. Blogs are for anyone and everyone and there are endless opportunities to set up a money making blog for your business!
Start Blogging to Work Remotely
I'm currently writing this blog post while travelling in Mexico. Between dips in the pool and amazing restaurants it's easy to blog for a few hours. And, I am certainly not the only one. There's lots of freedom seekers such as retiree's, crypto enthusiasts, parents living free with their kids. And you can start a blog about almost anything that interests you and join the  work anywhere tribe of digital nomads!
Blogging from Mexico
Yes you can start a blog in Mexico, that is my answer to those who ask. Since you are working your blog is your platform to make money online. All across Mexico there is digital nomads, and freedom seekers who happily host meetup groups. This is a great way to meet like minded people, get new ideas, stay inspired and meet new friends as you thrive as a blogger in Mexico.
Working remote give the freedom to hang out at home with your four legged besties. Blogging allows you to travel anywhere and work your own hours. Working online allows people to work from any time zone as runs 24/7 on auto as you run a side hustle business, or turn it into the job of your dreams!
As long as you have an Internet connection, access to a device you can start a blog for monetization. Like promoting tangibles or digital products, or one that allows you to blog about anything from gaming to pets, or helping others to make money online.
Monetize Your Blog
Once a blog is set up, the next step is to make money with it. And there are lots of ways to monetize it. Blogs are ideal for affiliate marketing where you can showcase reputable affiliate products using affiliate links. And if you have a product of your own, then you can promote it on your blog.
If you prefer a hands off approach then learn to be an affiliate marketer, dropshipper or make money from ads on your content. For those of you who have skills, use your blog to showcase your skills to make money as a freelancer online. Think about your transferable skills, coaching, consulting, graphic arts, writing, editing, teaching or gardening.There are literally thousand of blog ideas that you can use can build a blog around and monetize it!
What is the Cost to Start a Blog
Blogging is one of the most affordable online businesses. To start a blog to work remotely you can do so with very little money.
Domain
A domain will cost around $10 a year or sometimes cheaper for the first year. Get 99c domains on sale here <<
Hosting
Hosting for your website is around$2.95 a month, it's the best deal on a 3 yr plan. And it comes with a free SSl, 1 click website builder and excellent 247 support.
Grab these two and then you have the basic to create a blog, taking the next step to make money online. It will give a powerful competitive advantage for you over those who don't have a blog and site of their own.
How Much Time Should You Put Into a Blog
One of the best things about blogging is that you can commit to it on any type of schedule you prefer. If you want to be a part time blogger, you can. If you want to blog several times a day, that's okay, too.
Three-Step Process for Building Your Own Blog
While many things about online marketing can be intimidating, such as getting on video or getting a big marketer to promote you, blogging is one of the easiest things you can do. You can blog behind the scenes or you can go all out and create a social media buzz with your blog online. Your money making goals are up to you! Ready to begin?
It's a very simple process to get started. You only need three things. First, you want to get a domain. Unless you have an idea for a really powerful brand, try to go with a keyword rich domain – as short as you can get it.
3 Steps to Start a Blog to Work Remotely
1. Get a Domain
Make sure you register a dot com, . There is no need to get all the extensions such as .net, .org, etcAll you need is the domain name – the name of your business. Before you purchase it, look online check out the on sale domain coupon that will keep your cost down for your new business.
2. Hosting
For the second step, you're going to need some hosting for your domain. When you buy more months in advance you can get cheap hosting and quality hosting from $2.95 a month.
If you can afford a little more outlay, then it's okay to get the $2.95 a plan month from Bluehost. But it's not necessary. Or you can go with a $6.95 or $9.95 plan and pay monthly. Allare great plans and depend on your budget.
As your business grows it is easy to increase hosting but the basic will give you need to get you up and blogging from anywhere. Just get the basic plan to get started with your blog. Once you get it, you'll need to tackle the third step – installing WordPress. It's a task that will take you less than 60 seconds – more like 30. It's fast and easy. And if get hosting with a company such as Bluehost they have 1 click WordPress install wordpress to build your site fast.
3. WordPress
When you have hosting next you can access the hosting account cPanel. This is where you log into your blog's dashboard and start setting up your blog as you prefer. This is where you can get creative. You can choose a theme 'look' of your blog including colors and branding.
If you don't want to do your own logo, then simply hire someone on a site like Fiverr to give your website a professional look. There is no need to spend much, a little money will get you a great looking logo design.
Develop a Writing Schedule
Blogging is not like a one-and-done online business. You grow it by adding content. In the form or written article, photos. video, recipes and so forth. This way you'll grow you site, are able to add more links and other such ways to make money income with a blog.
One of the basics of blogging that most successful bloggers know is that they create content on a regular basis. And they schedule when they'll publish their blog posts. If your schedule is already packed, then it's best to release new content once or twice a week rather than publish lots at random time.
Ideally, you are blogging about three times per week or more – daily is even better. And you don't need to sit down to write a blog post daily, either. There is a simple way to schedule you posts to drip out posts easily.
Create a schedule, giving you time to brainstorm your ideas, do keyword research, and then map out what you want to share with your readers.
Blogging to Work Remotely Images
When you start a blog to work remotely or anywhere a blog basics is to add images when possible. In addition you can also embed other media formats, like video and even audio to help your blog post stand out. Visual is ideal when it comes to getting your blog on social media sites. This way you get even more traction when people shares it in theirs.
There are places to get free stock images like Pexels, Unsplash and you search Google images that are in public domain use. And if you want to add your own brand look or add you blogs URL, then you can use a template on a site like Canva. Get a Canva Account here!
Set Up Categories
When you beef up your blog and get traction you need to publish content frequently. Fresh content encourages people to stay longer as they see it as a highly valuable resource. And as your blogging to work remotely blog grows you'll want to set up categories. This will help both you and your reader navigate your blogs as it grows.
For example, if you're building fitness blog and your categories are eating clean, weight lifting, and supplements, you'll want to avoid 20 blog posts about eating clean and just 1 each for the other two. A balance of information is a best approach. But while you are going through the blogging basics you can focus on one area and add a menu as your blog grows online.
A good rule of thumb is to have a mix of what you will cover so there's something for everyone under the umbrella of your main blog topic. It's a good idea to publish on a rotation schedule for these topics, but don't be afraid to break out of that if you have important niche news that needs to be covered.
Build a List from Your Blog
Blogs are the perfect tool for building a list, more so than even a lead magnet page is. If someone lands on your blog post, and likes what you have to offer, they will want to see what else you have in store for them.
With this said one of the most important things you can do a blogger is to grow a list. This way when you are blogging to work remotely you will have control over your business. A list will allow you to reach out to your readers with information and offers when you have something to offer.
Building a list is simple. You can do this is many ways with a lead magnet page. This is something that may be a free product in the form of information, a discount or another offer of value.
Lead Magnet
There are lots of places to add a lead magnet such as a side bad. And there are pop up you can add to capture your visitors email before leaving the site.
Make sure when your blogging to work remotely that you include a call to action. This way your readers will join you while you grow a valuable asset you can leverage for online income. Provide a free gift for your call to action that is enticing enough to trade it for their email.
For example, people would rather "sign up for more free tips" than "sign up for updates." The wording of your call to action is important. Just make sure that you follow through with whatever it is you're offering them.
As you have people on your list, make sure you notify them whenever you have a new blog post. You don't want to just email them the same text that was in the blog. Especially if your blog is monetized, sending them there will serve you better than just sending text.
Optimize Your Posts for Search Engines and Readers
When you write posts for your blogs it's important to write them for readers first. In addition you can get some benefit when optimising them for search engines. Optimized content serve specific data they that will help blog posts will show in the search engine. This is where using keyword tags, categories and image labeling can help.
But don't get bogged down with all this. You will learn along the way as you start blogging to work remotely. The keys to your success online is getting started. Imperfect action beats no action any day!  So get started today!
How Long Is a Blog Post
There's no set length for a blog post, but there are some things to keep in mind. As a rule of thumb write blog no less than 500 words. Or if you are writing reviews you can make them as lengthy as you like. As you start you blog it is always a good idea to do some research. This way you will learn what works and how to put yourself ahead of the competition while creating a profitable blog.
It's best to break up extremely long blog topics into a series on your blog, with a part 1, part 2, and so on. Within each post, make sure you format it so that the text is broken up with subtitles and images.
Concluding Blog Basics – Blogging to Work Remotely
Blogging is a fantastic tool for marketers to use to put their knowledge on display. But it also gives you a chance to engage with your readers and step up to serve their needs. Before taking the first step and buying a domain, sit down and brainstorm your process, including a month's worth of content ideas – so you can hit the ground running once you begin.