Affiliate Marketing for Stay at Home Moms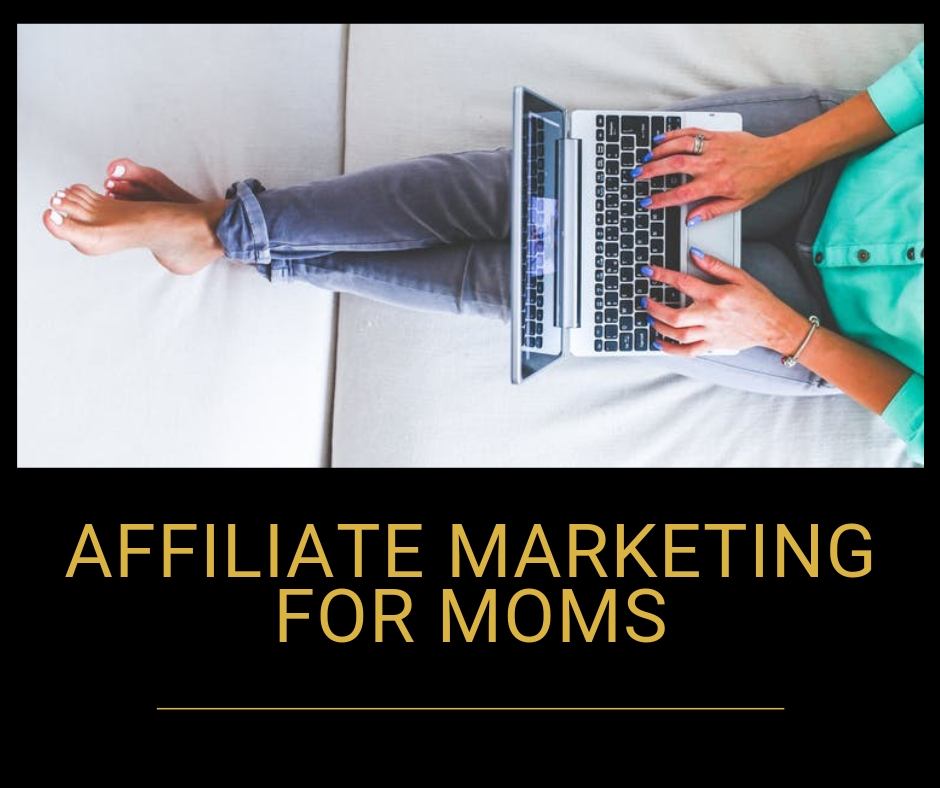 It?s no wonder women are Googling affiliate marketing for moms, it's a perfect escape from the 9-5. Of all the ways to make money online affiliate is one of the most profitable ways to make money from home or anywhere. There are so many benefits for beginners through experts!
Many moms are opting to stay at home as affiliate marketers while doing work they love, and enjoying more time with their kids. So, if you're thinking this is for me, it?s time to see what affiliate marketing is?
In this article, we?ll at benefits and how you can start making money from home with affiliate marketing.
What is Affiliate Marketing (In a Nutshell)
create great content
that promotes other people?s products in return for a commission. For example, say you start a website or blog for stay at home moms, you could write about the latest fitness gear for moms. In your article you drop an affiliate link to the latest treadmill, sold on Amazon.
Visitors who come to your site will click on the link and just might buy a treadmill from Amazon? and you?ll get a percentage of the sale aka an affiliate commission. You are creating simple content on a topic you like, making sales online without the hassle of being a salesperson. But it's so much more than that, because you are creating a business you own and there are so many benefits.
What are the Benefits of Affiliate Marketing for Mom
There are endless benefits of affiliate marketing for mom and it's so much easier than other types of online marketing. It?s a very ?hands off? way of making money that?s perfect for many moms who dream of working from home on their terms. Here are just a few of the benefits to get started.
Benefits of Affiliate Marketing for Mom life:
No more paying for expensive day care
Work your own schedule – so you never miss out
Personal time so you actually have a life for yourself
Save money on work clothes and eating out
No more commutes – work from home or anywhere
Be there for those you want to be with
There are so many more, as Moms we don't even know half of what we miss – it's time we can never get back.
Benefits of Affiliate Marketing Starting a Business
Next let's talk about the benefits of affiliate marketing starting a business, besides being one of the simplest of online business models, there are a ton of benefits:
Start with very little investment (Free Training Here, inc. website)
Pick a topic you really enjoy
Earn as you learn as you learn you can start growing your business
No inventory to buy – you'll'll be selling other peoples products (even Amazon)
No stock to store – no filling up basements
Nothing to pack or ship
Learning is online – step by step training
Never have to deal with customers
Get paid by PayPal, check or various options depending on the affiliate company
Start learning in your spare time before you quit your job (if you want)
Of course you are your own boss, you are building an online asset (your building a business) so you can create an income.
Oh yes, tax savings: this could mean your training, part of your home, etc. I'm not an accountant so check with your local tax department or our account for benefits!
How to Start Affiliate Marketing Today!
This is an important step, you want to know how to start affiliate marketing today, the right way! Get started on the right path and you'll be ahead of the curve. You'll want to check out courses that only teach affiliate marketing full time. There are lots of courses that teach online stuff but they can over complicate a simple process and leave out important pieces of what you need exactly.
A Quality Course – 3 Components for Success:
Step by Step Training (from the ground up) to suit every level beginners an as you grow and scale
The tools you need – so you have everything on hand to grow your business, including websites
A support system, that means tech support, training support and real coaches you can reach out to
One that's shows you the right way, no fluff, no filler just all the thing you need to start your Affiliate Marketing for Moms Life!
This is an exciting time, a time to change your life… and your family.
Start your Affiliate Journey Today with the Best Affiliate Training. They even offer a Free Membership (not even a credit card required). Yes, I'm also a member or wouldn't recommend anything I didn't trust.
Buy hey, don't take my word for it, check out the Review Here!
Can't wait to meet your there, check out my profile here, see you there!
Love
Andi x