10 Ways to Make Money Online from Anywhere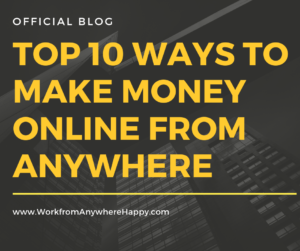 If you're ready to make extra income online then check out 10 ways to make money working from anywhere, even from home.
As long as you have access to the internet and a laptop freedom is within reach.
Use the skills you? already have, learn some new ones or better still combine them to start your online business.
Here are the top 10 ways to make money online in no articular order.
1. Sell Your Photo's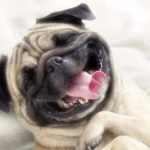 If you're handy with a camera, try uploading your photographs to stock websites, if they accept your images you may get paid a commission each time one of your photo's sold. A good starting point is Adobe Stock or Getty Images.
You can make more money by selling subjects that have fewer search results (lower competition) that people are looking for and will happily pay for. If you already have a stash of great images simply fill in the application and submit them.
If you love to work from anywhere take snaps as you travel, vary your subjects and you can quickly build your portfolio at the same time.
---
2. Make Money Online Blogging for Profit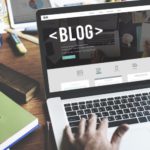 Blogs are a perfect way to express yourself and one of the best ways to make money online. Chose a topic you love, set up a simple website and create content around the subjects you enjoy.
You don't have to be a brilliant writer to start a blog, blogging is about sharing a message, building a tribe that shares the same interests as you. Many people start a blog few consider monetizing them.?
The Huffington "Huff" Post and Mashable started out as smaller blogs and now some of the largest and most popular websites in the world! And you bet they make massive money. But it?s not just money you can make from blogging, you can also get free products, tickets for events free gifts and extra perks? the opportunities are endless! You don't have to have a huge blog to be a success, often some of them most successful blogs are ones that focus on a specific niche.
If your not sure where to begin, check out the out this Wealthy Affiliate review and see how beginners online learn to start a blog, make money and enjoy the work from anywhere lifestyle.??
---
3. Affiliate Marketing Around Your Passion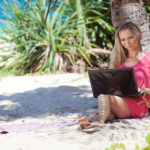 If you love the idea of doing work you love, affiliate marketing around your passion can be both enjoyable and extremely profitable. Affiliate marketing is one of the most popular ways to make money online for it's simple model. Whatever process you choose the process is the same.
If you already have a blog or website, you can start adding ways to make money by selling affiliate products.
If you don't have a blog yet, you can quickly learn and join the ranks of affiliates making a full time living from home or anywhere. Sign up as a publisher "affiliate" on the CJ network just one of the thousands of affiliate networks or learn to make money selling Amazon products.? There are millions of products to choose from, align them with what you enjoy and start profiting from your passion.?
To take it a step further, and learn how to learn affiliate marketing step by step (read our guide) and get started. Learn Affiliate Marketing for Free!
---
4. Network Marketing MLM
Also known as Multi-Level Marketing (MLM), this business model allows you to generate income in two ways: by making a commission on the products you sell and by recruiting other people who will go onto to sell and you would get a commission.
If this interests you it's extremely important to research and choose reputable MLM companies and not a pyramid scheme (they are illegal). Unlike affiliate marketing part of growing you business will require communication with others either in person or online.?
It's also not a 'get rich quick' scheme. You will have to work hard and be active in your business. However with social media ever growing, network marketing is becoming easier and a lot of people are now making a decent income from it.
If you're even a little curious then take some time to read up and learn more..I recommend getting "The Business of the 21st Century" by Robert Kiyosaki.
If you like in person sales this may be ideal for you. If not check out Affiliate!
---
5. YouTube Videos – Many Options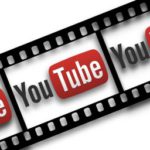 According to recent stats we now watch more videos on YouTube than searches on Google. At the time of writing this article stats show?300?hours of video are uploaded to YouTube every minute! That's around?5 billion videos watched on YouTube every single day. And the numbers are growing daily!
If you can produce informative or entertaining video's join the??YouTube Partner Program.??
Even more profitable, choose affiliate products to sell via YouTube. Make a simple video reviewing products with a link back to your website where people can make purchases.
Many millionaires have been made on YouTube. So make a simple website, a quick video add your affiliate links and place yourself in front of millions waiting to buy.?
How to Get a Website Started Today, Free!?
---
6. Selling on eBay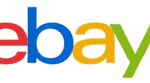 Take a look around your home and you'll find a few items that you would happily trade for cash by selling on Ebay. It's a favorite online auction site where people go to find collectibles or something they'd love to own.
Start by picking cool and unique items anything from vintage jeans to art, jewelry, car parts, etc and list them on eBay.?
While this is more suited to working from home you can still sell on EBay if your willing to pick, pack and ship. Keeping in mind the size of items as you travel. If you want a no inventory model of selling, consider affiliate marketing as you never have to touch or ship a product ever.?
---
7. Buy and Sell Domain Names
A domain name is a website address eg.'workfromanywherehappy.com' or 'mysite.com') and there are lots of extensions (.com, .net, .co.,tv etc).
Business's online and offline look for quality domain names. If you like to do a little research and know how to find some winning names you can buy the name and resell it for profit.
You can buy a domain for as low as $0.99, NameCheap.com is one my favorites. Great domains can be resold? for $1,000s if not millions. There was one very rare but cool example VacationRentals.com went for a slick $35m in 2007!?
Now you may not come across anything like that, but if you're creative you can still come up with profitable domains.? Once you find them all offer your domains on market places where thousands of people search for their ideal business name. The internet is in its infancy with busy entrepreneurs starting online business and all looking for the next great name.? Find domain names with commercial value, snap them up and then list them for sale on a site like Sedo.com.
---
8. Online Market Trading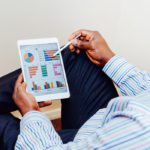 Online market trading in stock markets and currencies once reserved for privileged few is wide open to anyone.? With the power of the internet it's no longer reserved for the Wolf of Wall Street?style stock brokers. You can do it all yourself with the help of online market trading platforms.
If you have an interest in research, are organized and enjoy a challenge online market trading is one to consider.? You can get started with a few Free practice accounts such as Plus500 and eToro.com. eToro has over 8 million users worldwide and it has been featured in a BBC 2 documentary "Traders: Millions.
---
9. Write and Publish a Kindle eBook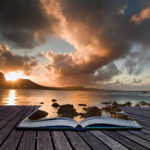 Share your skills and knowledge. With the?Amazon Kindle store,?anyone can publish an eBook and make money. The Kindle app is available on almost any device (laptops, smartphones, iPads, and yes, Kindles ) so your market is global!
List your book for $1.29 – $6.99 and you earn 70% of the sale. Amazon is the largest one stop shop with people looking to spend, big time.
The key to success with eBooks is to create value. Find a common problem, research the answers and compile it into an easy to read book. People will happily pay for information they need in an easy to digest format (an eBook). Create a great book cover or design it yourself. To increase rankings encourage readers to write a review, the higher the reviews the more you'll typically make.
The best thing about creating your own product is that once you've invested the time you can earn a passive income?for years to come! For a step-by-step guide to publishing and earning with eBooks, check out "How to write a nonfiction eBook in 21 days".
Love Amazon why not check out how to make money with Amazon Affiliate's.?
---
10. Freelancer – Get Paid for Your Skills
Offer your skills as a freelancer and get paid for your skills.? If you can build a website, design a banner, write content, edit, or just about anything, people are looking for your services. Start by creating a website to write about the services you have to offer and show case your skills.
As a freelancer you can set your rate depending on the skills and time involved.?
There are endless opportunities as businesses online grow requiring unique services, big or small. Freelancer's offer their services as virtual assistant, social media experts, review writer, seo, logo maker, etc. Freelancing is big business and something that can be done from anywhere virtually.
There are thousands of ways to make an extra income. Wealthy Affiliate Teaches Affiliate Marketing, How to Start a Blog and Monetize It and everything Internet Marketing.
Read the Review Here… or Join for Free!
Get started with one of the 10 ways to make money online, take back your time and work anywhere happy!