How to Transfer Money to and From Mexico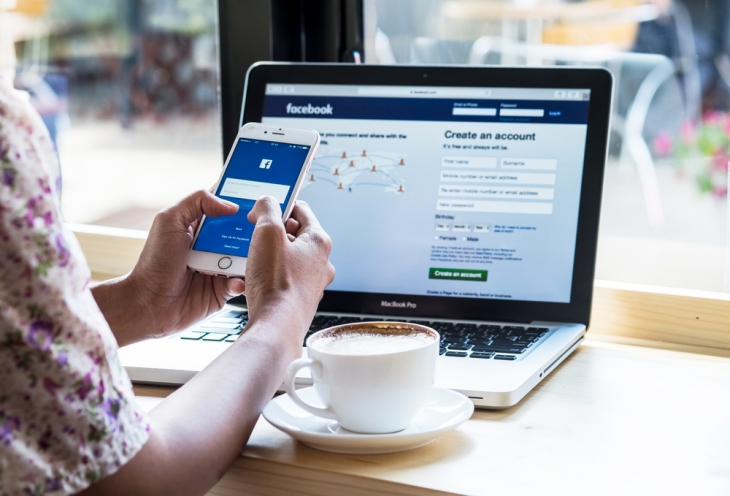 Moving or living in Mexico? One of the first things you want to set up is ways to transfer money to and from Mexico. Whether you are making money and/or living abroad you need to know how to access your money. Having access to money applies to daily living. And it is especially important to be able send and receive money in emergencies.
For example if you want to access your money from Canada or the US and you live Mexico it is important to know how to transfer money internationally.
In certain cases you can set up a bank account and transfer money directly. But it is not always easy. To help make a monetary transition go smoothly consider using a top money transfer company like – Wise. Previously known as Transfer Wise.
To help get started here is what to look for when picking the right one for you.
Fees & Rates
Some money transfer services charge a fixed transaction fee, others take a percentage of the transfer sum, and a few services may waive the transfer fee completely. This is because some monetary transfer companies make their profit of the conversion rate. This sounds simple but when transfering money to and from Mexico the rate of exchange is something you want to consider.
Customer Support for Money Transfers
Check the customer support that is available, and make sure they offer convenient features These generally include email, online chat, phone or online ticketing system. In addition, some money transfer services provide a personal account manager to assist with special transactions and important tasks. Try checking this beforehand, to avoid stress when you need help.
Sending & Receiving Options
It's important to confirm the sending options offered by your preferred money transfer provider are convenient for you. You should also ensure that your recipient is able to easily collect the money sent. Common sending options include bank transfer or credit card.Other common receiving and sending options in Mexico include bank transfer and cash pickup.
Transfer Monetary Amounts to and from Mexico
Another important element to consider is the amount of money you wish to transfer. Some services offer better features and benefits for large monetary transfer amounts. While others better handle small transfer amounts or cash transfers.
On of the most popular and trusted companies to transfer money internationally is Wise.
About Wise Money Transfer
Wise (formerly TransferWise) is a digital bank established in 2011. It began by providing cheap international bank transfers at great exchange rates. With its multi-currency account, it now offers a modern banking alternative that is utilized globally.
This money transfer company – Wise is well-established and has a reputation for providing an affordable and reliable service.
It is a great option for countries like Mexico to transfer money to other countries.If you ask the questions how to transfer money to Mexico the chances are Wise is top on the list. As it is a preferred way to transfer money digitally online.
Wise's fee transparency is remarkable, you can easily find the cost of any feature you might use in advance on their website. However, if you are looking for a cheap solution and your needs are limited in terms of transaction volume, you may find a better provider.
Pros and Cons of Wise
Pros
Largest number of currencies to top-up and hold among all digital banks
Use it in 144 countries
Excellent customer service
Wise is listed on the London Stock Exchange
Easy to use when transferring money to and from Mexico
Cons
Doesn't have a banking license (no deposit guarantee or standing orders)
No free option to deposit USD to your account
Cannot use Wise to make merchant transfers
Account opening and maintenance fee
At Wise, account opening is free, and maintaining your account is also free, with no monthly cost. However, if you hold more than €15,000 in EUR balance, you will be charged 0.4% annually.
Card fees
Ordering a Wise debit card costs you £5/€8/$9.
Transfer fee
The cost of transferring money in the same currency as your Wise account will vary depending on your currency. Fees for some of the most popular currencies:
Top-up fee
Wise charges a top-up fee based on the currency and the method used to top up. The fastest and most convenient ways to deposit money, like credit/debit card payment are charged by variable fees. However, for many currencies (e.g. EUR or GBP) there are free ways to deposit money. Unfortunately, there is no method available to deposit USD free of charge.
Opening an account at Wise is super easy: it takes only a couple of minutes via your phone, and you will receive your physical card in just a few days as well.
Where Can You Use Wise (144 Countries)
Wise is available in almost every country, 144 to be exact.
Wise currencies
When it comes to managing currencies there are differences in what currencies are available, what currencies they offer a current account in, what currencies you can hold in the app and what currencies you can use to top up your account.
Currency Accounts
These are available in 10 currencies: AUD, CAD, EUR, GBP, HUF, NZD, RON, SGD, TRY and USD
Currencies in the app
There are 54 currencies you can use between which to exchange money within the app
Top-up currencies
You can top up your Wise account in 19 currencies: AED, BDT, CLP, CRC, EGP, HKD, GEL, IDR, ILS, INR, KES, MXN, LKR, NGN, NPR, MAD, MYR, PEN, PHP, PKR, RUB, THB, UAH, VND, ZAR, and CNY.
Wise Card Overview
Wise cards are available from Visa
Top-up methods for Wise
At Wise, you can use the following top-up methods:
Bank transfer
Credit/debit cards
Apple/Google Pay
Wise banking features
Wise offers features that are similar to that of high street banks. It has also rolled out many additional services, however, it still lacks some extra features that other digital banks offer:
Spending categories by the type of transaction (e.g. shopping, restaurants)
Store saving separately within your main account balance. This feature is know as a jar
Set up direct debits
ACH transactions
We missed the following features, for example:
You cannot send money to other users for free nor request money.
Smart savings are also not available, so for example you cannot round up the amounts you actually spend and store the difference as savings.
It offers no interest on your savings.
Overdrafts are not possible.
Joint accounts are also not available.
3D Secure online payments are currently only available for cards issued in the UK or the EEA.
Wise additional features
 Wise is accessible through your mobile app and it is also available on a desktop computer as a website. And you can opt for the security feature that confirms on your mobile device that you are the authorised user.
Wise Customer Service –
Live chat: When tested, it connected immediately and could help with our issues
Phone: The phone assistance was quick and helpful
E-mail:  e-mails were answered in a timely manner with relevant information
Live chat is available 24/7. Phone support is from Monday to Friday only